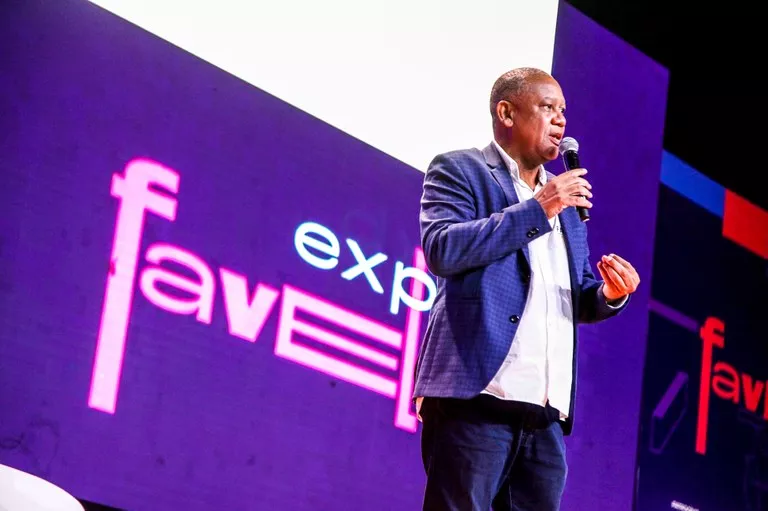 Held April 15-17, with more than 30 hours of programming, the first edition of "Expo Favela" trade fair promoted business opportunities for entrepreneurs based in Brazilian favelas as well as Brazil's key investors, with over 33 thousand participants
Celso Athayde, the CEO of Favela Holding – a consortium of businesses focused on the socioeconomic development of favelas and their residents – launched the first edition of Expo Favela – an event creating bridges of opportunities between entrepreneurs from favelas and investors. Held April 15, 16 and 17th at the World Trade Center of São Paulo – known as WTC, programming included lectures, workshops, exhibits, business rounds, start-up presentations, mentorships, debates, courses, shows, films , fashion shows and more.
Approximately 33 thousand people and 300 major investors participated in the event, geared towards promoting major business exchanges, in which entrepreneurs and startups are revealed and provided with opportunities for partnerships with investors and enthusiasts such as fundraising and expansion of new opportunities for their businesses. According to preliminary feedback, the potential trade value resulting from Expo Favela is R$63 million (USD$ 13 million).
Expo Favela was launched simultaneous along with the release of a new research study conducted by Data Favela Institute focusing on the panorama of entrepreneurship in Brazilian favelas, presented by Celso Athayde and Renato Meirelles.
"When I say that 'favelas are not spaces of need, but of significant power and potential', it is a way of correcting a mistaken approach of pity and prejudice against a region which produces and consumes R$ 120 billion (approximately US$ 24 billion) per year. It is important to look at the potential of favela residents, not only at what is missing for them. To highlight the favela and its economic potential we chose the WTC, a space that is at the economic epicenter of São Paulo, where a significant segment of Brazilian GDP circulates, thereby providing an opportunity for entrepreneurs from the favela to connect with entrepreneurs from the rest of the city to close major business deals", explains Celso Athayde.
"The WTC Events Center was honored to welcome the Expo Favela. It is certainly a key benchmark towards further social, economic and cultural integration. We welcome everyone with open arms for future editions as well", added Fernando Guinato Filho, General Director at the WTC Events Center.
The event included speakers from all of Brazil specializing in education, health, sustainability and the environment, culture, creative economy, diversity, mobility and logistics, gastronomy, communication, networks, fashion, beauty and finances. Speakers came from both favelas and "paved streets", along with celebraties such as DJ Alok, Kondizzila, Ana Karla Pereira, Luiza Helena Trajano, Preto Zezé and Christian Gebara (president of Vivo).
"These days I am happy to see this positive interaction between "favelas" and the "asfalto" (or "paved street society"), something I have been commited to for over 20 years. Favelas have the potential to reveal the next unicorn, and I believe that Expo Favela will be a key catalyst in making that happen", affirms Celso Athayde.